Five of the top local sustainability news stories in 2019
Ecocoast asked key local frontrunners in the fight for sustainability to share their most popular (or most clicked) news story of 2019. All of them are not only making a significant difference in their respective fields, whether it be the fashion industry, social enterprises, non-profits, but are also making the UAE more environmentally-friendly. Let's take a look back at the top stories from our local eco-warriors:
Goumbook Give a Ghaf. In the early 1970s, the late Sheikh Zayed bin Sultan Al Nahyan, the founding father of the United Arab Emirates, embarked on a program of greening the desert. Goumbook decided to follow the vision of the country's leadership and officially launched their Give a Ghaf tree planting program in 2011, to raise public awareness about the ghaf tree and its values, while encouraging people to plant indigenous trees and save water. The ghaf tree became the theme for the Year of Tolerance 2019. Read more about the Year of Tolerance 2019 in Khaleej Times here and Goumbook's Give a Ghaf here.
DGrade Simply Bottles. DGrade recycles plastic water bottles into high-quality clothing & accessories. They introduced Simply Bottles in 2017, a plastic water bottle recycling initiative that works with businesses, events and schools in the UAE, to increase recycling rates of plastic bottles. Costa Coffee signed up last year, allowing customers to recycle plastic iced coffee cups, juice cups, breakfast and salad pots at select Costa Coffee locations in the UAE. More here about DGrade's Simply Bottles initiative with Costa Coffee.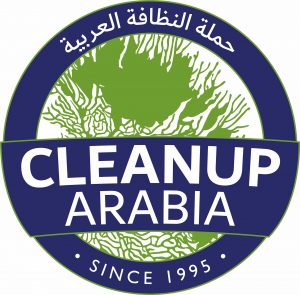 EDA Cleanup Arabia 2019. Cleanup Arabia is an annual voluntary campaign that aims to clear beaches and key dive sites from harmful marine debris, and at the same time, raise public awareness about the negative impact that marine debris has on our health and that of our wildlife. It is organized by Emirates Diving Association (EDA). Cleanup Arabia 2019 was separated into 4 events. Stats (numbers & type of items collected) are available here.
The Eco-heroes and The Plastic Planet. Save Our World launched their third book in their environmental literary series about a group of friends intent on saving the world, starting with the UAE. The Eco-heroes and The Plastic Planet was launched on World Cleanup Day in 2019. In this third book, the little environmentalists are back, highlighting how plastic is present in so many aspects of our daily lives without us realizing the impact. More about Save Our World's most clicked 2019 news item here. P.S. A super high-tech robot that helps reduce plastic waste in water is featured in it!

Thaely by Ashay Bhave. Thaely, Hindi word for plastic bags, was initially developed as a design exercise by Ashay Bhave to come up with an ethically produced sneaker that only uses components recycled from waste materials. The first sneaker prototype was presented at Amity University Dubai's 2019 Eureka startup pitch competition and was awarded the first place. Thaely received funding and the production of the second prototype was put into action in Dubai. The design is completely original, inspired by classic basketball sneakers of the early 2000s to invoke a sense of familiarity. Read more in Khaleej Times about this brand new startup that is already having a huge media success worldwide.
–
SIGN UP for FREE to get the latest news that you are interested in.