Celebrating Our Achievements At The First Townhall Of 2020
At Ecocoast, our strategy for sustainable growth focuses on embedding 6 pillars of sustainability into our company culture. One of those pillars is People Sustainability, which is about fostering an engaged workforce to empower them to make a difference. We believe it is important to promote our employees' personal and professional growth, recognize and celebrate them on a regular basis. So, we hosted our first Townhall of 2020 last Saturday, to share our 2019 financial results, rally our employees around our new goals for 2020, and last but not least, celebrate our achievements, stars, top performers and work anniversaries.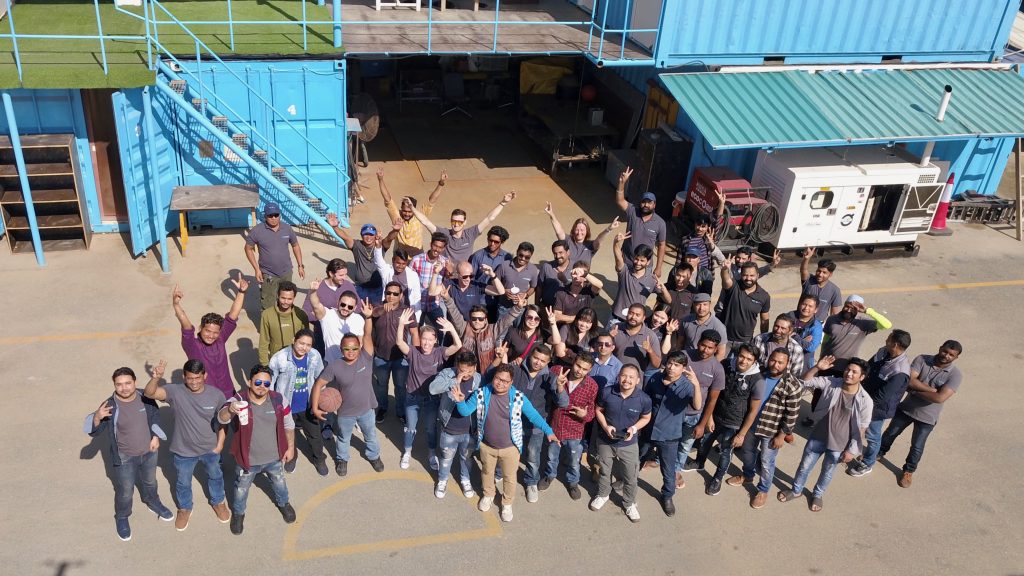 Stars of the Year
Employee recognition programs are an essential part of our culture at Ecocoast. Our Stars of the Year program celebrates the achievements of some of the most incredible people across all Ecocoast hubs – the headquarters in Dubai, production facility and fabrication yard in Umm Al Quwain. Stars of the Year is designed to recognize the employees who know the business in-and-out and live our brand and core values. Behaviors that are essential to our success.
Meet the Ecocoast Stars that were celebrated at our first Townhall of 2020: Belle & Riyas (left), Arjun (middle) and Frankie (right). All pictured with our Managing Director, Lachlan Jackson.
Belle took home one of our Stars of the Year awards. As part of the sales team in our Dubai office, she is a champion of our business' core values. Read what she has to say about her star: "I am grateful for working in a company that genuinely knows and appreciates my work, shares the same values and perception, and for having great teammates working within these values too whilst achieving our common goal. All of this made it possible for me to get the Star of the Year again, for the second year in a row. I am proud to be part of this team. It is a bonus to be named the star of the year!"
Top Performer Awards
Furthermore, we also introduced the Top Performer Awards this year. We wanted to acknowledge employees for their commitment to excellence and outstanding work performance. Meet the Ecocoast Top Performers: Ina (left), Devid (middle) and Binod (right).
Anniversaries
And let's not forget the people who have been with us the longest! Thanks for your hard work and support through all these years. We look forward to celebrating many more work anniversaries with all of you.
To conclude, it was an honor to gather and celebrate with such an amazing team. Congratulations to all stars and top performers once again. A big thanks as well to everyone at Ecocoast for embracing our #Ecolife.