Introducing Geoforce, A Free 24/7 Online Calculation Tool For Geosynthetics
Alternative coastal protection structures using geotextile sand containers (GSC) are increasingly being designed and constructed. This is mainly because of their performance in a wide range of applications for coastal and marine engineering and the multitude of benefits they offer (see blogpost 'Geosynthetics as alternative solution for coastal protection'). This is as opposed to natural materials, such as rock, to protect the coastline, buildings and structures. Ecocoast built a free 24/7 online calculation tool for geosynthetics, Geoforce, to assist contractors and consultants in the tendering process.
Geoforce is a software tool that assists in assessing feasibility and stability of GSC structures, resulting in maximum performance. It helps clients create graphs from their own data, offering different scenarios that assess waves, GSC size and stability, in order to provide a ballpark estimate for a project.
The first image above (clickable) shows the interface where the input data can be added, such as but not limited to structure slope, wave height and structure freeboard.
The output (second image) shows the GSC size relationship with wave height, including a comparison between different models (Wouters versus Oumeraci et al.), in order to create a stable structure and get maximum performance.
All calculations are based on pre-defined dimension ratios, providing armour unit dimensions (influence of double layer still to be investigated).
With this free tool, you can do your own calculations in less than 10 minutes. Note however that the calculator is a guide. It is important to be aware of limitations, fields of application and theoretical approaches, just to name a few.
Click here if you want to access Geoforce: ecocoast.com/calculator. 
No login required. No signup required.
–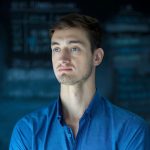 If you would like to know more, our technical experts will be pleased to help you or give you a more detailed demonstration. Please contact Filip at +971 4 885 3944 or [email protected]. 
Other available calculators: Moorforce for Aids to Navigation | Marineforce for marine barriers.